Australian designer David Foster gives a book binding tutorial. what a GREAT xmas gift idea. I'll let you know how it goes. Here's what you need: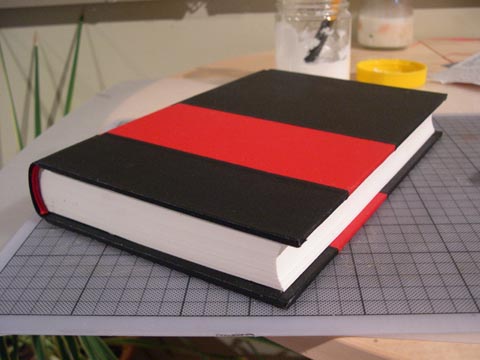 Equipment
Stanley/X-acto Knife (anything sharp to cut paper and board)
Metal Ruler 24"
Bone Folder
Large Sewing Needle
A compact weight (a box full of change did the trick for me)
Brush for Glueing
3 Jars to stash
glue and water.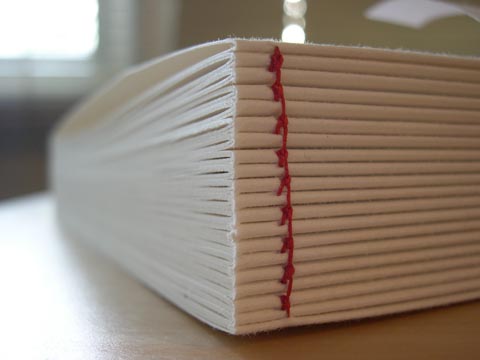 Supplies
Paper
Book Binding Glue
Linen Thread
Wallpaper Glue
Greyboard (hard board for the cover)
Manila Folders
Buckram/Fabric for the cover
Cotton Tape/Ribbon
Mull/Jaconet
Ribbon (for bookmark if desired)
A piece of
80gsm (roughly) cartridge paper
Large sheets of scrap paper to glue on.
get the
instructions here
.